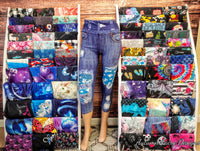 Custom Leggings
"Your leggings are so comfortable and durable. I love all the different designs. It is like wearing a new tattoo on my legs every day. I get to show off my personality 24/7"
- Jessi R.
Affordable
Autumn Fairy Designs strives to have the cutest items at the most affordable costs. Could we charge more? Heck yeah we could! Our products are amazing! However, we feel everyone should be able to afford to be comfortable, look beautiful, and feel confident, so we keep our prices lower. Plus we offer payment options like SHOP PAY and SEZZLE.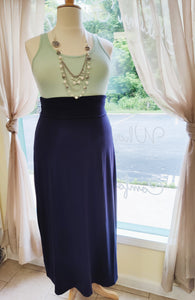 Variety of Options
We have lots of different types of items. From kids to adults, pajamas to dressy we have it all. With options like this you can feel comfortable shopping for any and all occasions at Autumn Fairy Designs.
We carry sizes from newborn up to a women's 5X!!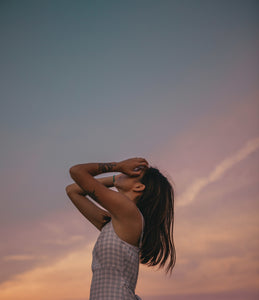 Hate Shopping?
Let us know. We LOVE to help pick out outfits!!! We just ask a few questions about likes and your interests. Then we will show you a few outfits. You let us know how much you love them and we will go from there. You can contact us via email or Facebook.
Now you can enjoy your shopping experiences!

I absolutely love this boutique. It is full of a variety of clothes. All clothing is super soft, most with pockets. I get compliments on my clothing from here all the time.



Ash B.

I have got several outfits for myself as well as for other people. When I need something new to wear I think Autumn Fairy Designs. Nicole always has something super cute, (and comfy) that I can't live without. She remembers my style. If she knows I'm coming in, she pulls stuff I might like so I dont have to waste time going through everything in the store. She has a huge selection of styles and sizes. If she doesn't have what you are looking for she can probably find it for you. Go see Nicole. I know you will be hooked on her clothing just like I am.


Theresa T.

I honestly have no idea how I found Autumn Fairy Designs's Facebook page or group but I am so glad I did! Nicole has been super responsive and helpful while I've basically harassed her today asking a million questions and inventory and fit. I would highly recommend taking the plunge!



Christine S.
Shipping and Returns:
Please allow 12-15 business days for deliveries.
If you are looking to exchange a clothing item, you have 30 days, from delivery, to pick out a replacement from any in stock clothing item. All clothing items must be unworn and unwashed before returning.
If you are dissatisfied with a clothing item you may return any unworn, unwashed clothing items within 7 days after delivery.